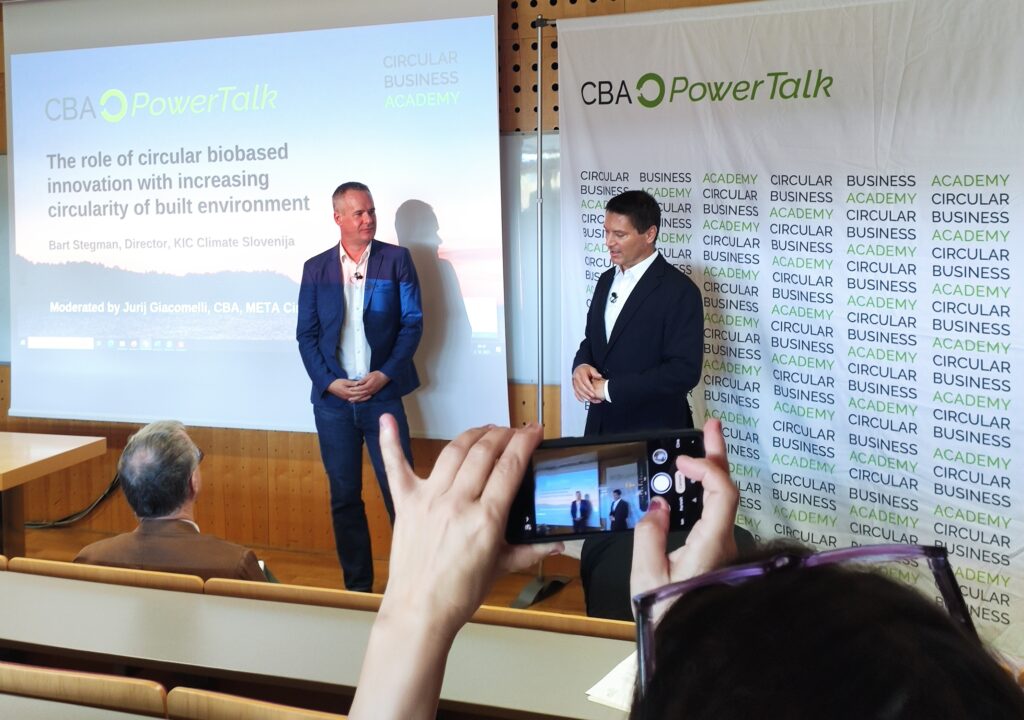 Circular Business Academy organised a third power talk this year on the 3rd of October 2023 in Business Incubator Sežana in the Karst border region between Slovenia and Italy.
Bart Stegman, director of EIT Climate KIC Climate, Slovenia gave an intriguing presentation entitled »The role of circuar biobased innovation with increasing circularity in built environment.«
He highlihted the importance of use of low carbon and circular materials in construction sector and in particular the use of wood as it offers a unique 'triple bottom line' consisting of environmental, economic, and social benefits. Timber buildings have a markedly lower environmental impact compared to their steel and concrete counterparts. Wood is a lighter material than concrete and steel, soils with reduced bearing capacity and can support taller buildings constructed from wood. Wood has greater thermal resistance than steel and concrete. The construction of mass timber buildings can be faster, cleaner, and generate less noise than conventional buildings, minimizing potential disturbances to neighbours.
To access the recording of the 3rd Power Talk with a topic on a built environment and the presentation of Bart Stegman please visit the CBA website at: https://www.circularbusiness.academy/watch-the-third-cba-powertalk/